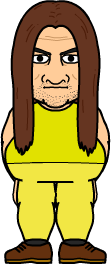 Welcome to the LardFamily Wiki
Edit
A wikia about the popular comic The Lard Family
The Comic
Edit
On July 9th 2012 The Lard Family was created. The comics are published through the popular cartoon making website Bitstrips. The series focuses on Beef Stew a 58 year old red neck and the rest of his disgusting hick family.
Ad blocker interference detected!
Wikia is a free-to-use site that makes money from advertising. We have a modified experience for viewers using ad blockers

Wikia is not accessible if you've made further modifications. Remove the custom ad blocker rule(s) and the page will load as expected.